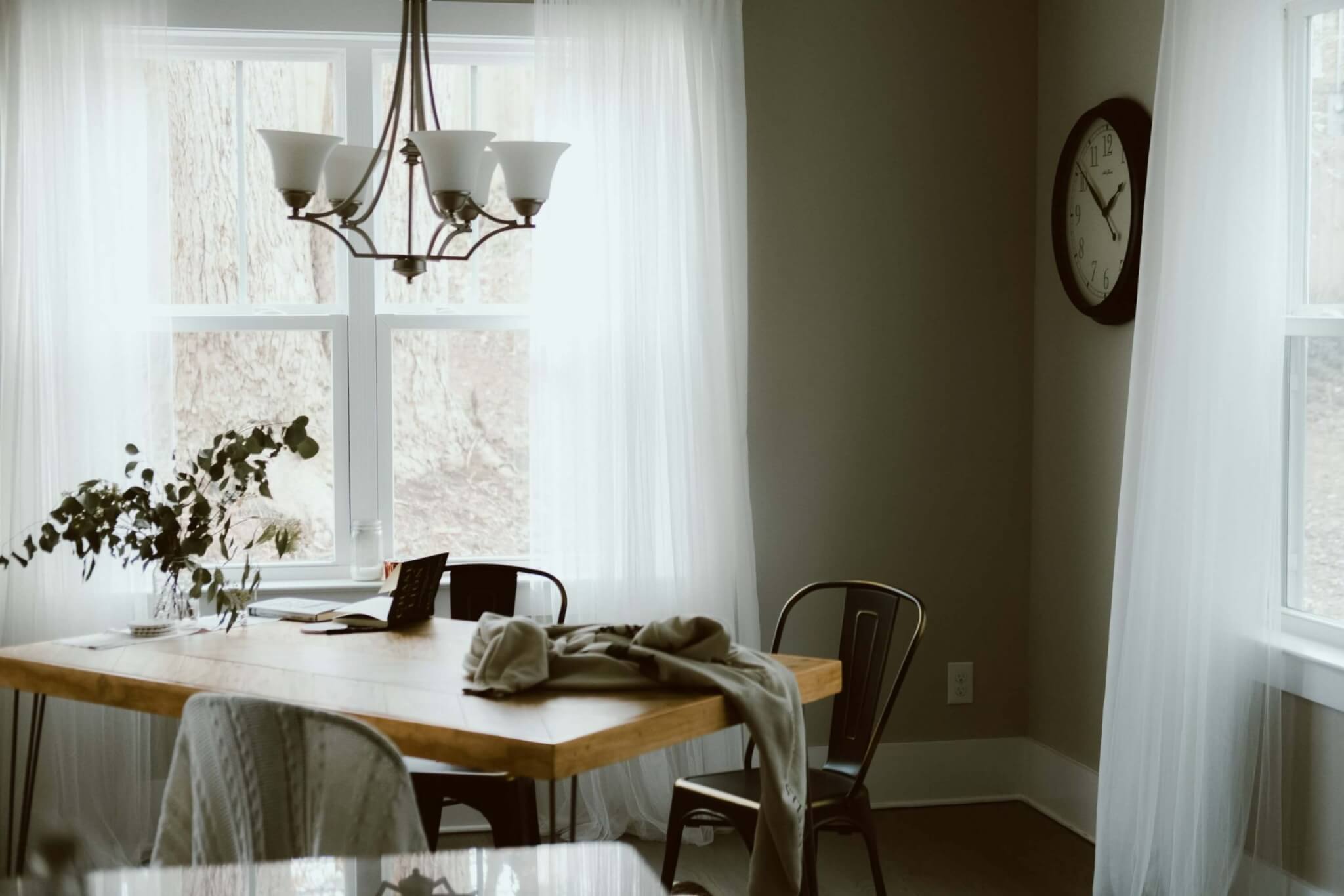 REFRESH YOUR HOME
Expert
| Written by Katherine Bedson
The UK has been on Lockdown for an abundance of weeks now with many households and lifestyles being turned on their heads.
Day one of lockdown in our house consisted of total furniture rearrange in the main living space. Day two saw us moving the office from downstairs to upstairs and in the proceeding days, every cupboard in the house has been reorganised!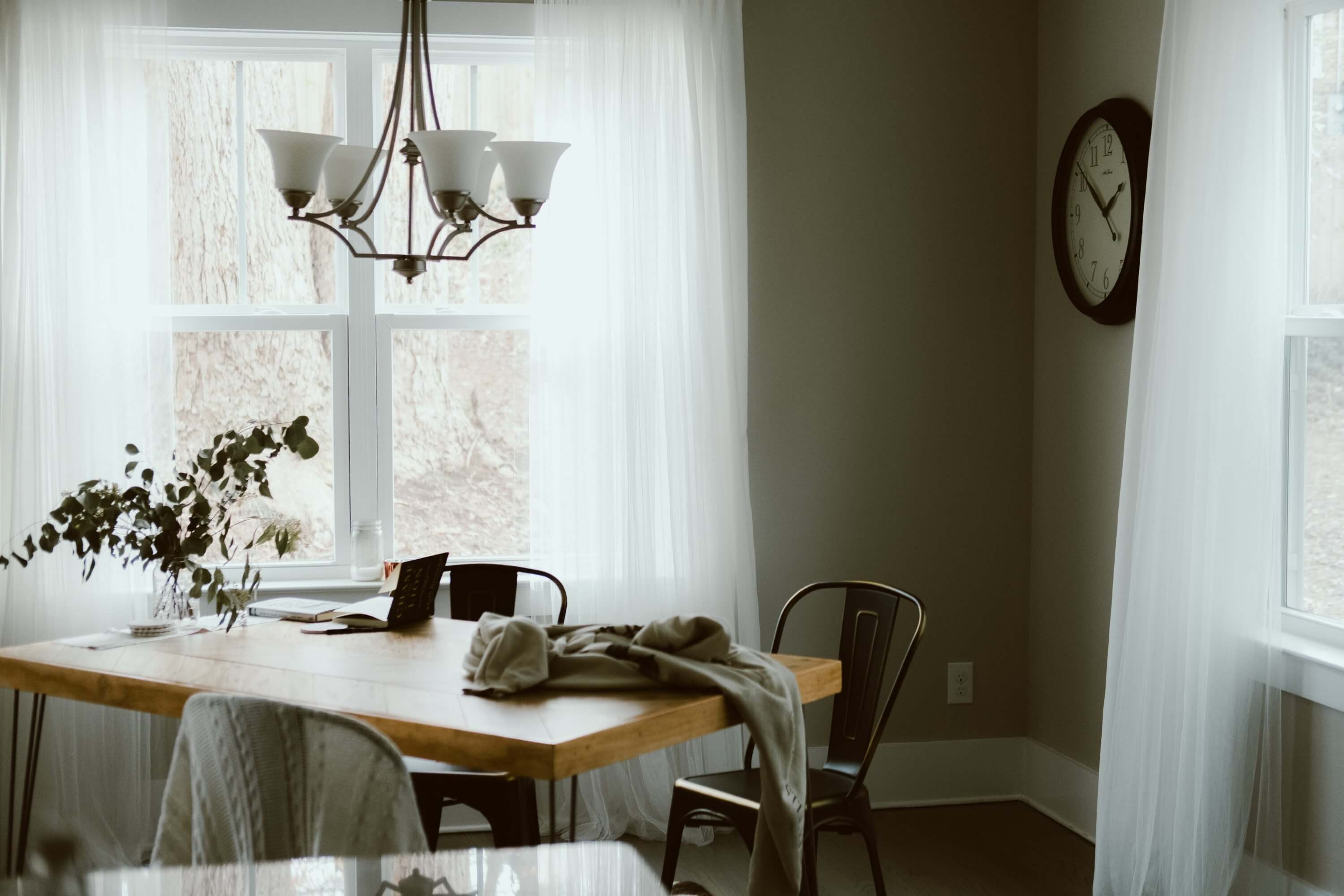 Whether you've been 'locked in' with a young family, a parent, a partner or on our own – there are many ways that our homes can serve as a sanctuary.  Below are a few ideas to help you refresh your space so that you can get more out of your home, as well as, just bringing a little change to those well-explored 4 walls.
RE-ORGANISE AND DE-CLUTTER
Perhaps an obvious start, but one that can make a real impact when you are spending a lot more time at home.  Clearing surfaces is a great way to take a room back to basics and help decide what will dress the space to its full potential.
We often add possessions to side tables, bookcases and dressers over time, meaning that we end up with an abundance of accessories and photographs all fighting for attention.  Try putting out a few items at a time, combine a photograph with a candle and a book to create simple arrangements that can breathe.
If you don't feel you have space for everything you would like to display, try rotating pictures and small accessories every four or five weeks.  Since we are all spending much more time at home, a simple change can be a real uplift.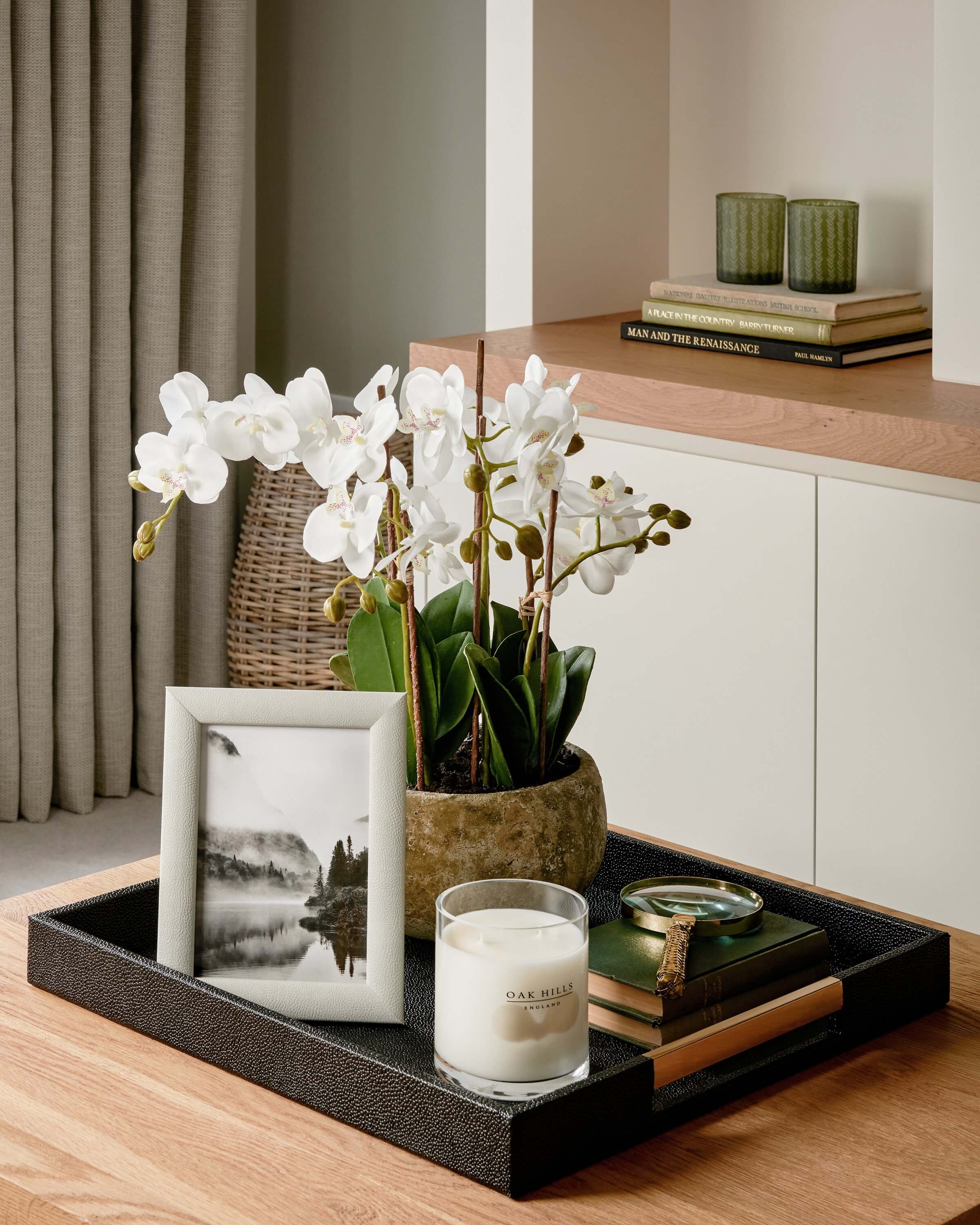 REARRANGE THE FURNITURE
Now is the perfect time to try something new.  If you've been thinking of moving that armchair from the bedroom to the entrance hall, try it!  Live with it for a few days and see how you feel.  Perhaps you've been thinking about changing the configuration of the lounge?  See if it works.
Spend a morning rearranging the furniture, move lamps to create new pools of light which might result in a new favourite place to sit with a magazine and a cuppa.  If your children would rather play in the kitchen than the playroom, why not try swapping the two spaces.  Move the dining table to create a new floor space, perfect for busy children.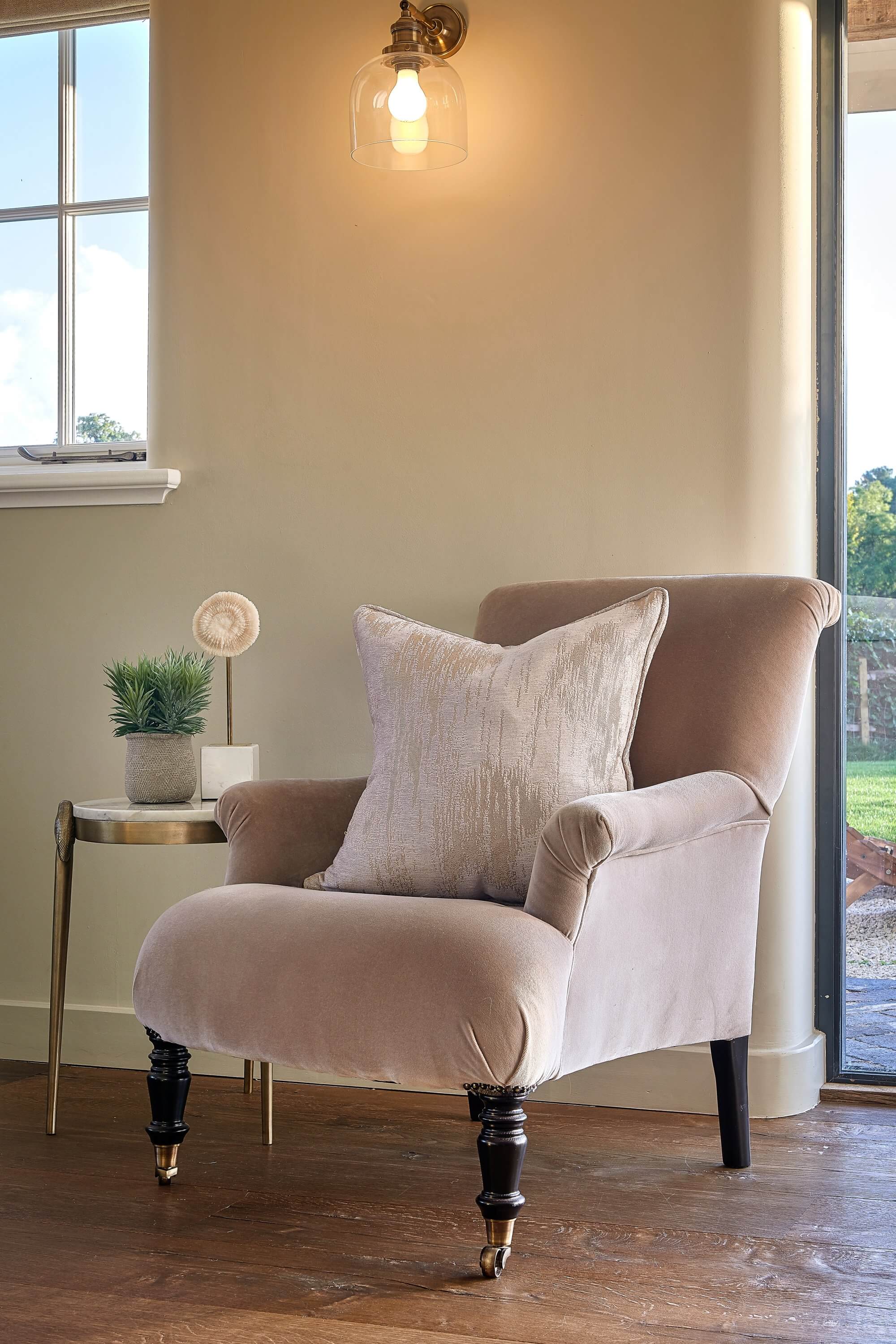 HANG PICTURES
I don't know about you, but I am terrible for buying artwork or framing photographs and then never finding time to put them up (They do say a designer's home is never finished!).
In the first couple of weeks, I collected all of my favourite pieces and spent an afternoon positioning them around the house.  Hanging new artwork made a huge difference, bringing colour to different areas of the house, while photographs brought back memories of perfect holidays and family gatherings.
Take a look around your house and work out if there are any walls that would benefit from a little interest.  Can you swap any pieces around to change the look and feel of the room?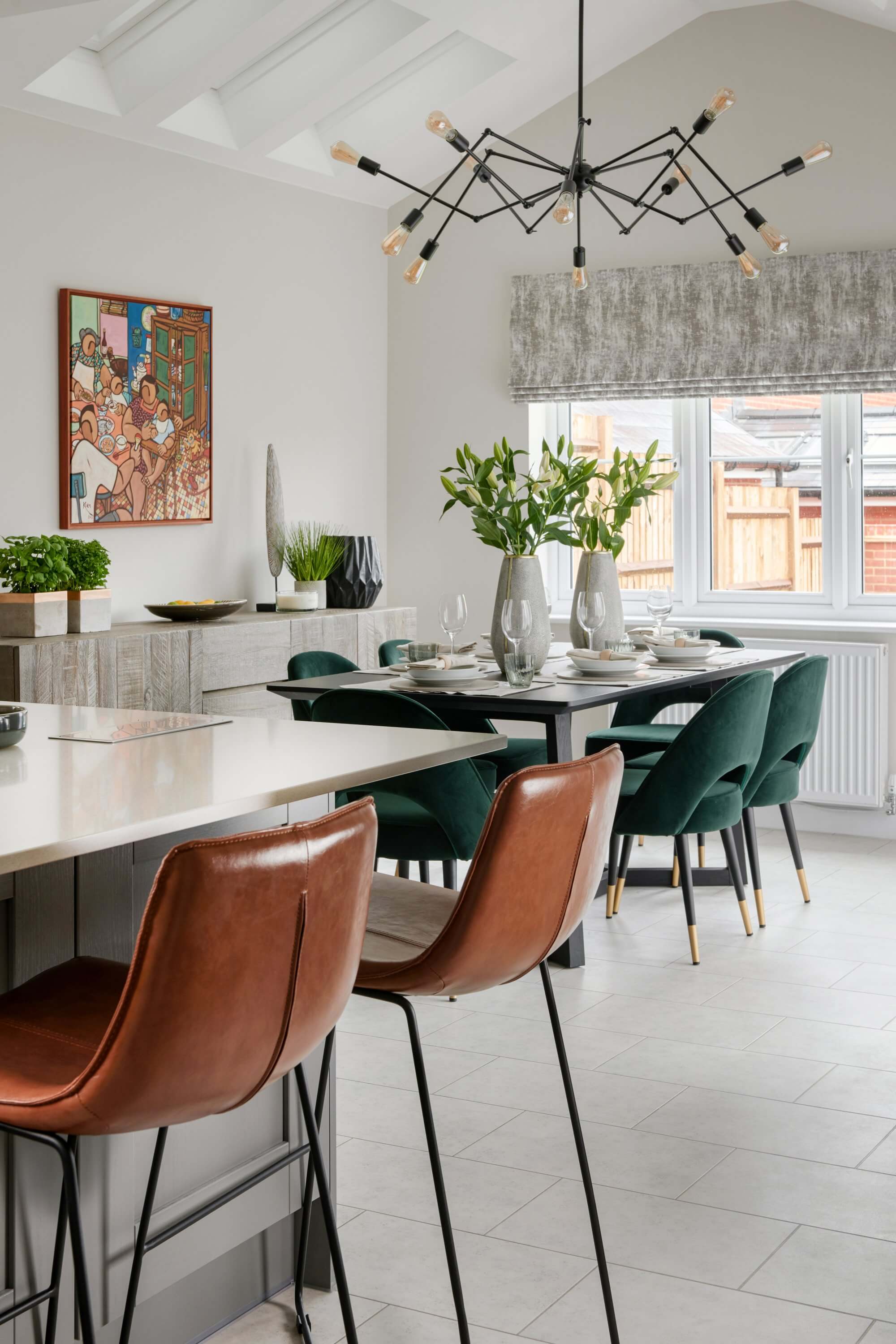 PINPOINT YOUR OFFICE
The biggest thing we as homeowners are doing right now is adapting.  For many of us, a new way of working has been one of the big challenges.
While the occasional 'working from home' day might previously have meant a day at the kitchen table, walking the dog at lunchtime and uninterrupted access to the biscuit tin – we now have to re-create the professional, distraction-free workplace we are accustomed to in our homes.
For some of us working from home might mean video conferencing, it could be teaching a class of twenty students or several tables filled with paperwork and files.
Whatever the situation, it is important now to create a space that allows us to continue to fulfil potential.  For us, this meant moving the study to a much quieter environment that we could completely shut off, creating 'working zones' and 'home zones'.
When sat at the dinner table, the last thing you want to hear is the sound of emails popping into your laptop, equally, when you're working, an unloaded dishwasher or upturned box of toys can often tear us away from the job at hand.
Finally, create a welcoming environment.  It's all very well setting up a desk in an unused bedroom, but if the room feels drab, unloved, and really could do with an uplift, we are unlikely to thrive or enjoy working there.
Consider a new, calming paint colour, pictures on the wall, a fruit bowl and some greenery perhaps, and create a space that you feel productive in.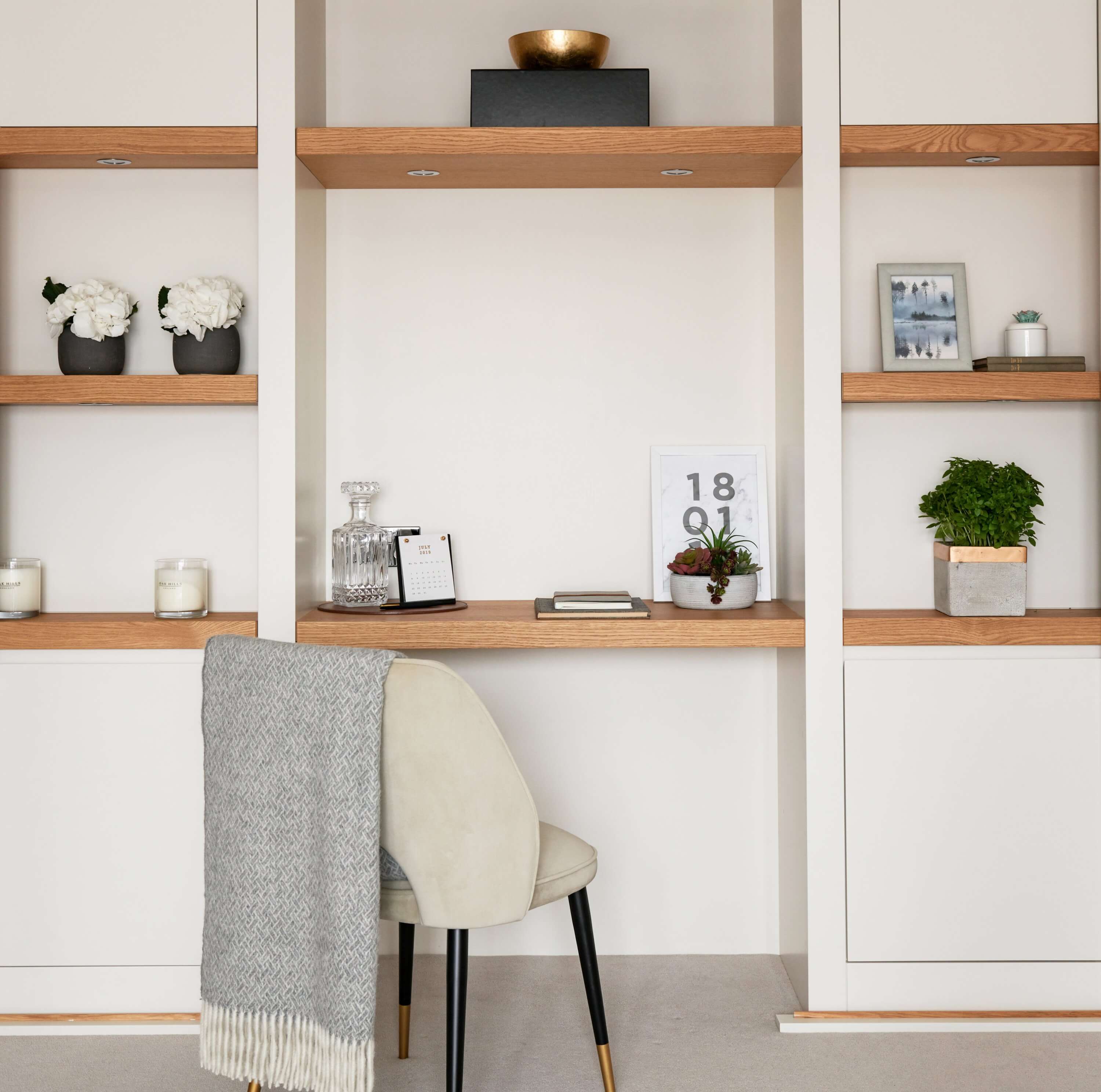 FIND 'YOUR SPACE'
While lockdown for all of us means a summer of isolation, it is amazing how few hours we manage to steal for ourselves in the current climate.  Parents with young children might be on entertainment duty from six-thirty in the morning until seven o'clock at night with a few precious hours in the middle of the day (probably spent clearing away toys and lunch plates).
Those working from home might spend nine hours a day answering emails and taking calls, but the absence of a little quiet 'headspace' on the commute to and from work, can make a big difference.
With this in mind, try and create a space for maybe even twenty minutes of uninterrupted silence.  An armchair turned towards the window perhaps, a place to sit with a glass of wine in the evening or a cup of coffee in the morning, away from distractions and noise.  A place to simply reflect.
For me, the key ingredient at this time is a positive change.  Big or small differences will revitalise a space that may have become all too familiar over the last nine weeks.  With the comforting notion that if something doesn't work, if the furniture you've moved wasn't quite what you imagined, there is time to put it back, try again, have a re-think.  You never know, you might find potential in your home that you didn't realise was there.